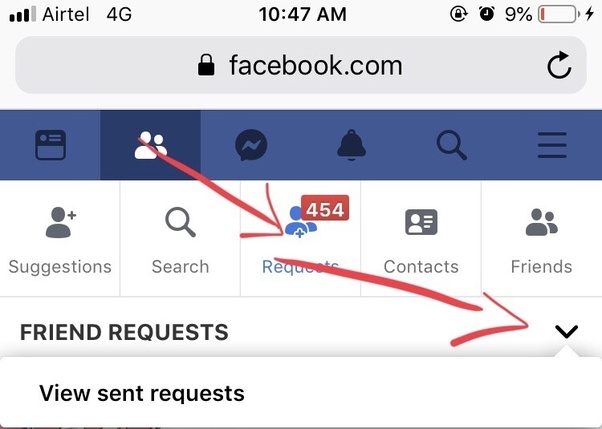 Facebook is a great way of keeping in touch with friends, share photos, chat, and keep up to date with friends and families.
Sometimes, there are people you may know on Facebook and you send them friends request so as to connect with them, but they don't seem to have accepted your request.
Are people you think you know on Facebook and want to connect with them, but you are having difficulty doing that, then this solution might help.
What you should know is that not everyone wants to be your Facebook friend. Everyone uses Facebook differently. Some accept friend requests from everyone, others want to keep work and home life separate, while some people just ignore requests altogether.
If you have sent a couple of friends to people and you want to see your outgoing friends request, then this guide is exactly for you.
How to check sent Facebook friend requests
1: Open Facebook on a computer and click the 'Friend requests' icon on the top right menu bar.
2: A drop-down box appears – click 'View all' at the bottom.
3: Look for and click 'View Sent Requests'.
4: You'll see any outgoing friend requests that haven't been accepted. If you don't have any, it will say 'No Sent Friend Requests'.
5: Cancel outgoing request by hovering over 'Friend Request Sent' and clicking 'Cancel Request'.